5,000 years TCM, the greatest medicine in the world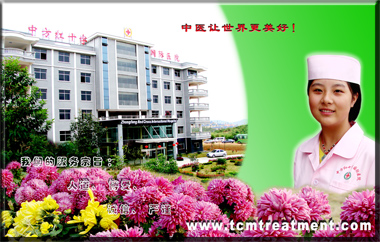 At present in the medical field, the biggest achievement of the human beings is Western Medicine and TCM (Traditional Chinese Medicine). Western medicine specializes in treating approximately 30% of all man's diseases, such as: first aid; surgeries; the prevention of the spreading of epidemic diseases; and sustaining life functions by the use of modern facilities and equipment. Whereas TCM excels in the treatment of 70% of human diseases, such as: chronic inflammation; chronic pain; functional imbalance; immune system disorders; viral infections; proliferative diseases; degenerative conditions; senility problems; commonly encountered syndromes; sub-health status; and other chronic and difficult health problems.
¡¡
We know that Western Medicine is the preferred solution for acute conditions, however the number of people choosing the green, and safe, medicine is growing daily. Rather than Western medicine, which is based on chemical materials that then have their side effects with their problems, traditional Chinese medicine (TCM) is based upon natural plants. The comprehensive and flexible treatment strategies bring about fantastic results based on herbal treatment, acupuncture and massage rather than the invasive methods of Western medicine. It is now our special honor to share this millenia old medicine with you and other friends all over the world.
¡¡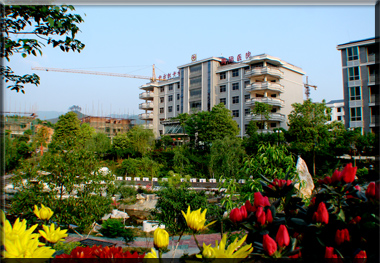 The Traditional Chinese Medicine (TCM) International Service Complex is located in Huaihua City, Hunan Province in Mid-South China. It encompasses a medical school, TCM bookstore, TCM hospital, acupuncture center, herbal manufacturer, herbal scientific research center, TCM herbal pharmacy, TCM export company, and an information service. www.tcmtreatment.com is also the most comprehensive and informative website of traditional Chinese medicine in the world. TCM China International has been offering faithful services to thousands of international readers, students, doctors, patients, wholesalers and other clients since 2000. Our aim is to promote the globalization and modernization of TCM all over the world...and we are pleased to see the quick flourishing of TCM worldwide.
Welcome to fly to Huaihua now from Beijing, Shanghai, Guangzhou!
Click here to see Video of beautiful Huaihua
¡¡

Chinese Medicine Hospital for Chronic and Difficult Diseases
--- The first pure ¡°traditional Chinese medicine (TCM) hospital¡± in China. Chinese medicine experts clinically treat international, as well as national, patients suffering from various difficult and chronic conditions. In recognition of our faithful and prominent service to international patients since 2000, the Chinese government awarded us the title of ¡°Zhongfang Red Cross International Hospital¡± in June, 2008.

From 2000 to 2012, more than 1000 international friends, from more than 100 countries, have come to our facility. The ¡°First Zhongfang International TCM Forum¡± held on August 28, 2012 made the decision that the local Chinese government of Zhongfang city would promote the project of making Zhongfang as the ¡°World TCM City¡±.
Seek advice for yourself by filling out the Patient Form

TCM School for International TCM Training Program
--- The English language TCM study program in China is available to anyone in the world, and covers acupuncture, qigong, tuina, basic theory, diagnostics, herbal treatment and other TCM subjects. Clinical practice, observation, and TCM professional tourism are available.

Chinese Herb Supplier
400 kinds of raw herbs

Chinese Medicine Bookstore Center In China
--- Offers English TCM books on acupuncture, herbs, qigong, tuina and wushu. Easily understandable English books offer an opportunity to make self-study at home.
Other English books about Chinese culture, art, politics, economy, military art, cooking, tourism, etc., included. Free international shipping.

Introduction To Hundreds Commonly Used Chinese Herbs
--- Chinese herbs with pictures, properties and functions. Raw herbs and quick-dissolving granules available for clients.

General Overview About Our Services
--- To make a rough overview of the comprehensive services that our doctors are offering to the international clients from the emails received from our international clients.

TCM International Forum Online
--- We wish to make this online forum an important platform for international students, doctors, patients, readers, and any other friends who are interested in TCM to meet online to discuss traditional Chinese medicine. You could register to become our member for free. Guests could also put messages here. It was opened on August 9, 2004.

The First Zhongfang International TCM Forum
---The First Zhongfang International TCM Forum was successfully held on August 26, 2012.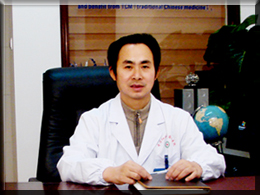 Click to see the webmaster Dr.Ming's Video on youtube or on youku