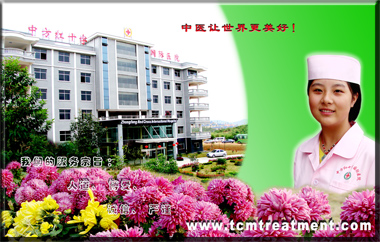 Email:
tcmtreatment@tcmtreatment.com
Facebook: tcmtreatment.tcm
ming.tcm.7
Hospital Address:
Zhongfang Pure Chinese Medicine Hospital
(Former Zhongfang Red Cross International Hospital),
Dangui Road, Zhongfang County,
Huaihua City, Hunan Province,
China.
Zip code: 418005
Contact Tel: 86 745 2813387(from 8:30 to 22:00 China Time)
Good News:
For smoothly communication, please add our official Wechat.
Please click here to download Wechat and scan the following QR code to add us.