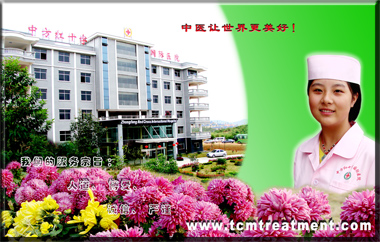 Email:
tcmtreatment@tcmtreatment.com
Facebook: ming.tcm.7
Hospital Address:
Zhongfang Pure Chinese Medicine Hospital
(Former Zhongfang Red Cross International Hospital),
Dangui Road, Zhongfang County,
Huaihua City, Hunan Province,
China.
Zip code: 418005
Contact Tel: 86 745 2813387(from 8:30 to 22:00 China Time)
Good News:
Any patient who wants to come to our hospital for treatment could contact with our President Dr. Ming directly by Wechat.
Please click here to download Wechat and scan the following QR code to add Dr. Ming.