This page is not for public, just for the patient in our hospital.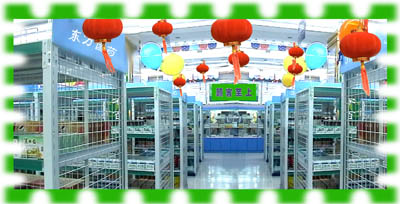 Big orders are dealt by Longyuan Herbal Company Small orders are for patients of our TCM hosptial
We are pleased that you could find what you want here. You are welcomed to order now. Here we are doing our best to select about 400 kinds of most effective ones within 2,000 kinds of herbal products in Chinese market below for the patient in our hospital. Each product has passed the strict national degree test and has been proved to be both clinically effective and safe on thousands of people before being manufactured.
Our products are warmly welcomed by our patients over 220 countries in the world. Delivery to you is 100% guaranteed. Refund is also 100% guaranteed if your package is not received. Secure online order by credit card is available. Once the order is placed, the products will be air shipped in 12 hours.
Also you could tell us your order by filling out the Order Form. Please take the product according to the instruction. Thanks.
Some of the good treatment result reports upon our herbal products from our international patients.
A-01. Herbal Products for Common Cold and Summer-Heat
B-02. Herbal Products for Heat-Clearing, Detoxicating Inflammation-Healing, and Anti-Virus
C-03. Herbal Products for Coughing, Asthma, No-Smoke and No-Alcohol
D-04. Herbal Products for Anemia and Purpura
E-05. Herbal Products for Insomnia, Depression and Forgetfulness
F-06. Herbal Products for Diabetes and Fat-Reducing
G-07. Herbal Products for Gastritis, Gastro-Duodenal Ulcers and Poor Appetite
H-08. Herbal Products for the Liver, Gall-Bladder Diseases
I-09. Herbal Products for Intestine Disorders, Diarrhea and Constipation
J-10. Herbal Products for Children
K-11. Herbal Products for Women's Conditions
L-12. Herbal Products for Ears, Nose, Throat, Teeth and Eyes
M-13. Herbal Products for Diseases of the Heart, Brain, Blood Vessels, Hypertension and Dizziness
N-14. Herbal Products for Trauma-Healing, Blood-Quickening and Pains-Stopping
O-15. Herbal Products for Rheumatism
P-16. Herbal Products for Apoplectic Sequelae
Q-17. Herbal Products for Prostatitis, Kidney Stones and Urinary Inflammation
R-18. Herbal Product for Tonification, Vitality-Improving, Fatigue-Improving and Epilepsy
S-19. Herbal Products for Men's Conditions
T-20. Herbal Products for Weight Loss, Cosmetics, Cold-Bites, Hirsutism, Hircus, Skin Moistening
U-21. Herbal Products for Hemorrhoids, Hernia and Sweating
V-22. Herbal Plasters for External Application
W-23. Herbal Products for Cancers
X-24. Herbal Products for Skin Problems and Scars
Y-25. Herbal Products for Vertebra and Bone Problems
Z-26. Needles, Moxas, Cups and Other Apparatuses
Contact Address:
Zhongfang Red Cross International Hospital,
Dangui Road, Zhongfang County,
Huaihua city, Hunan province,
China. 418005
Tel: 86 745 2813387
Our partner export certificates